Leveraging Cloud Technology: A Strategic Imperative for Unions
1. Executive Summary
The dynamic digital environment of the 21st century has brought about numerous changes and challenges to various sectors of the global economy. This white paper aims to outline the rationale and benefits behind transitioning union local servers to a cloud-based infrastructure. In today's world, unions must evolve with the rapid pace of technological advancements to continue serving their members effectively and efficiently. The introduction of cloud technology can help to facilitate this evolution by improving data accessibility, enhancing security, reducing costs, and promoting scalability.
2. Introduction
The union sector, like many others, is characterized by increasing amounts of data and information that need to be stored, processed, and accessed efficiently. Traditionally, union locals have managed this data on local servers, which carry significant overhead costs, have limited scalability, and face potential security vulnerabilities. The adoption of cloud technology presents a promising solution to these issues, enabling unions to operate more effectively and competitively.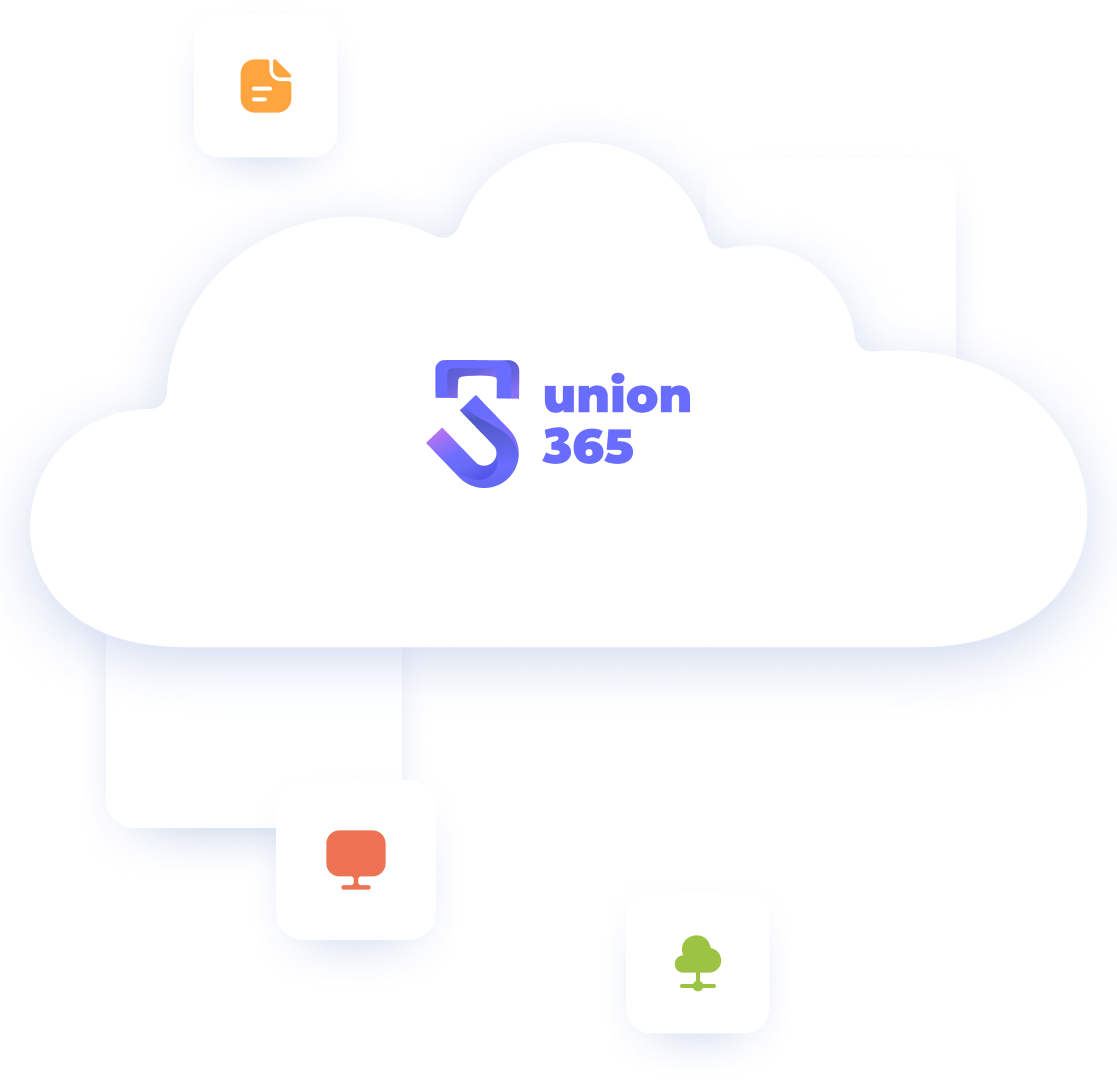 3. The Need for Cloud Technology in Union Locals
3.1 Enhanced Accessibility
Cloud technology allows data to be accessed from anywhere at any time, a feature not possible with local servers. This is particularly useful for union executives and members who may need access to important data or applications outside of office hours or when working remotely.
3.2 Improved Security
While local servers can be vulnerable to physical damage or cyber-attacks, cloud providers invest heavily in state-of-the-art security measures. This ensures data is stored securely and remains accessible even during crises, such as natural disasters or cyber attacks. Moreover, cloud services also offer regular backup and recovery systems, further safeguarding union data.
3.3 Cost Reduction
The adoption of cloud technology can lead to significant cost reductions. The costs associated with maintaining local servers, such as hardware maintenance, software updates, and energy consumption, can be substantial. In contrast, cloud service providers typically operate on a subscription model, enabling unions to pay only for the resources they use.
3.4 Scalability and Flexibility
Cloud services offer superior scalability compared to local servers. As the union's needs grow, the cloud can easily adjust to handle increased data volumes or more complex processing requirements. This flexibility ensures that unions only pay for what they need and can quickly adapt to changing circumstances.
4. Challenges and Mitigation Measures
The migration to cloud technology isn't without challenges, particularly regarding data privacy concerns, potential disruptions during migration, and the need for staff training. However, these challenges can be mitigated with the help of an experienced cloud service provider, thorough planning, and proper staff training. Moreover, modern cloud services often comply with major global privacy standards, offering robust protection for sensitive data.
5. Conclusion
The transition from local servers to cloud technology represents a significant opportunity for union locals to modernize their IT infrastructure, improve service delivery, and reduce operational costs. While the migration process may present some challenges, the long-term benefits are substantial. As technology continues to evolve rapidly, unions must adapt to stay competitive and relevant, and embracing cloud technology is a key part of this adaptation.
6. Recommendations
In light of the benefits highlighted, it is recommended that union locals:
Carry out an audit of their current data management practices to identify areas that would benefit most from cloud migration.
Engage with an experienced cloud service provider to discuss potential migration strategies and plans.
Develop a comprehensive migration plan, including provisions for staff training and contingencies for potential disruptions.
Implement the migration plan in stages to minimize disruption and manage the transition effectively.
Future Outlook
Cloud technology is not just a temporary trend, but a fundamental shift in how organizations manage and access their data. By embracing this shift, union locals can position themselves at the forefront of the digital transformation wave, providing better services for their members and establishing a foundation for future growth.
The Imperative of Implementing Mass Phone Blast Services in Union Operations Executive Summary In the rapidly changing digital environment, the
The Imperative of Implementing Mass Phone Blast Services in Union Operations Executive Summary In the rapidly changing digital environment, the
Enhancing Union Operations Through Effective Membership and Grievance Management Systems Executive Summary Union operations are increasingly complex and expansive, necessitating
Enhancing Union Communication and Engagement: The Imperative of Union-Specific Email Services Executive Summary In the modern world, communication is paramount.