A Secure Members-Only Data Portal with Seamless Integrations and API-Driven Customization
UnionPortal is an advanced and secure members-only data portal designed to provide union members with exclusive access to essential information and resources. With direct integration into Union365, compatibility with popular systems like WordPress and Nation Builder, and API-driven flexibility, UnionPortal ensures seamless connectivity and tailored integration options. The platform prioritizes data security and utilizes Access Control Lists (ACL) to ensure that only authorized members can access specific resources.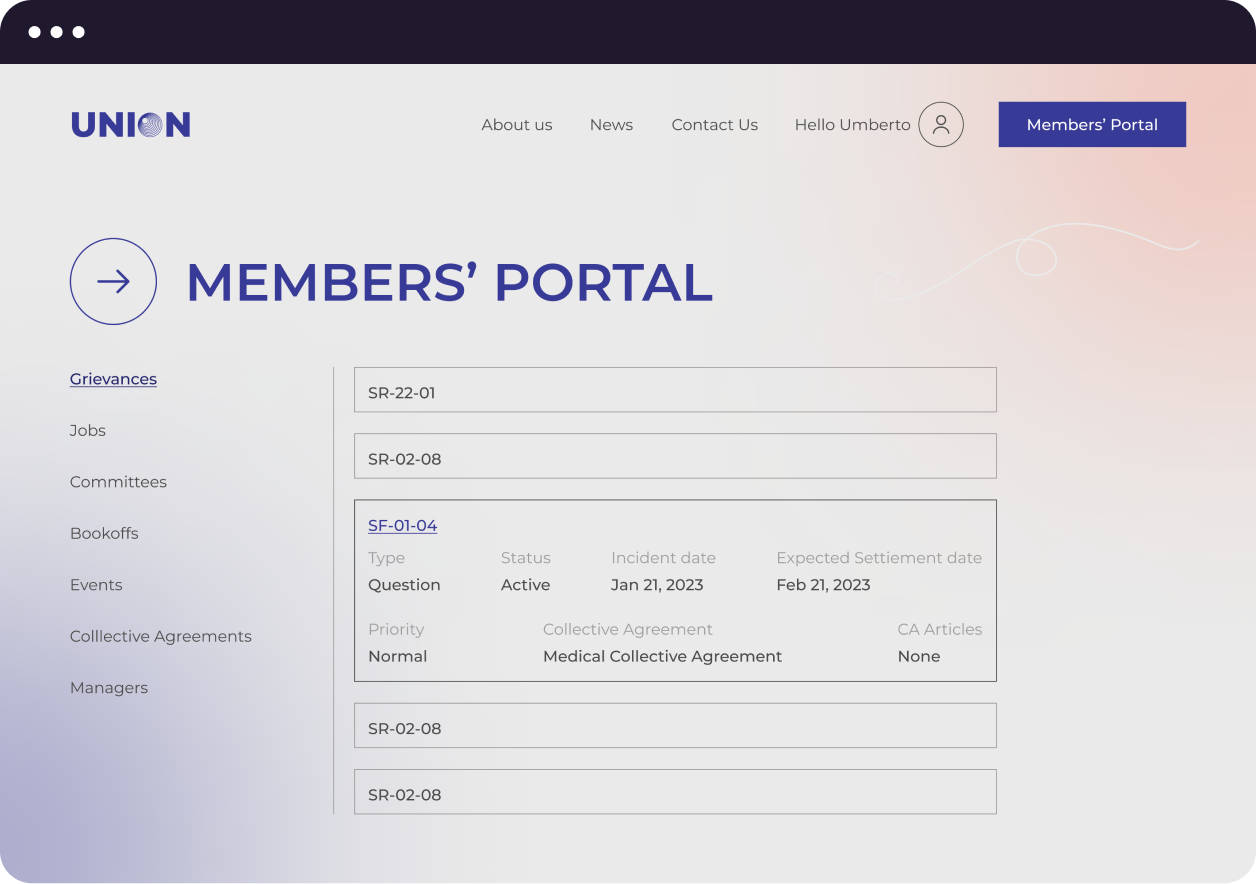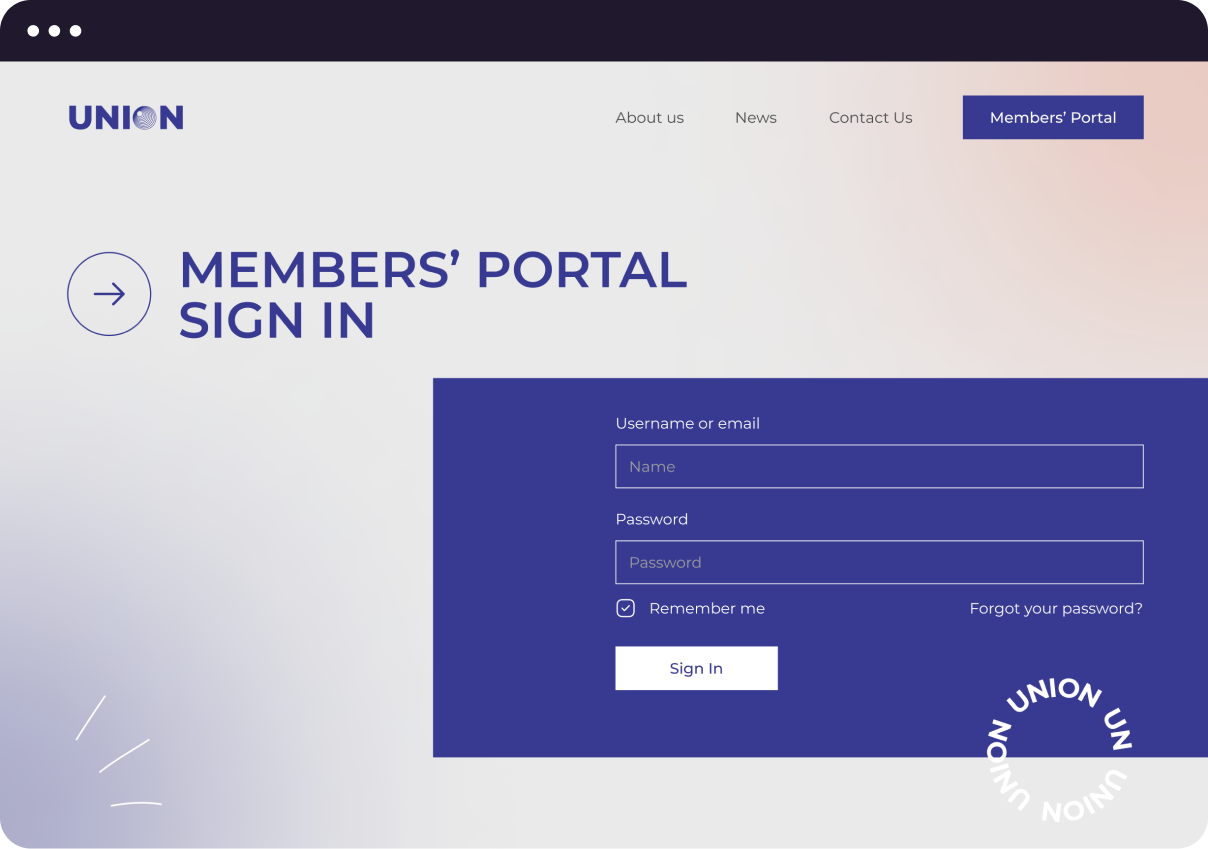 UnionPortal is a private data portal accessible exclusively to registered union members. Each member will have a unique login credentials, ensuring that only authorized individuals can access sensitive union-related information.
2. Direct Integration with Union365:
UnionPortal directly integrates with Union365, the union's central management system. This integration enables automatic synchronization of member data, ensuring that the portal always reflects the most up-to-date membership information.
3. Compatibility with Popular Systems:
The platform is designed to be compatible with popular content management systems (CMS) like WordPress and community management platforms like Nation Builder. This compatibility allows seamless integration with the union's existing digital infrastructure, enhancing the user experience for members.
4. API-Driven Customization:
UnionPortal provides API-driven customization options, allowing the union to tailor the portal to its specific needs. Custom integrations with other internal systems or third-party applications are easily achievable, ensuring that UnionPortal aligns with the union's unique requirements.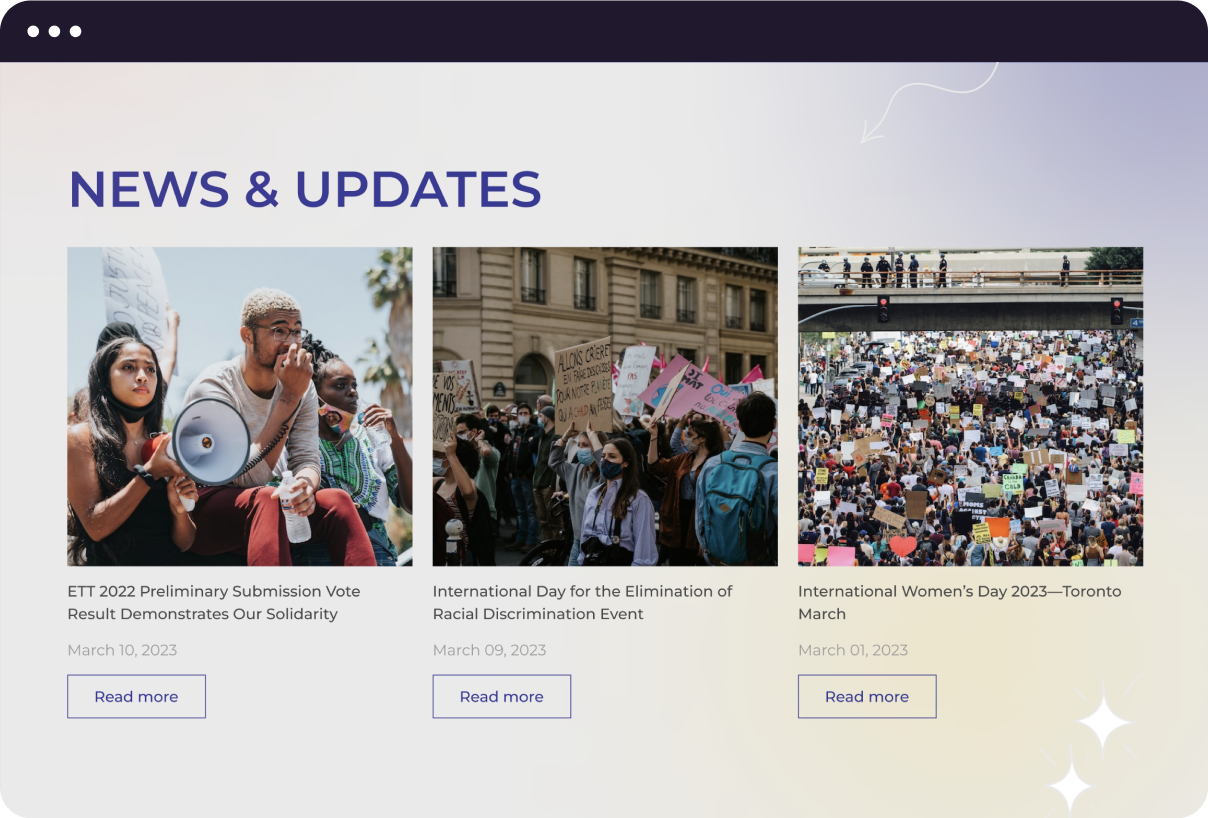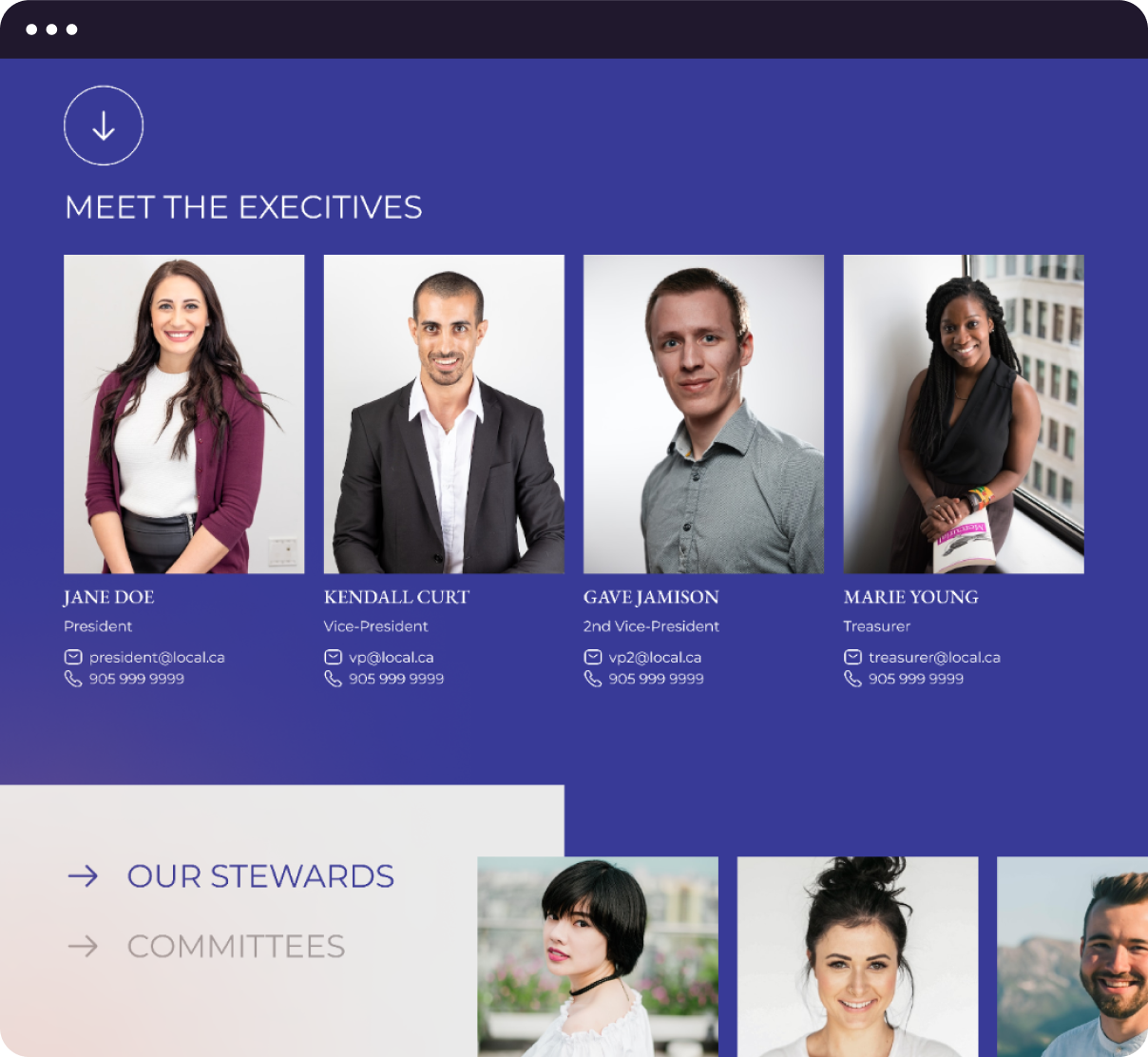 5. Data Security and Encryption:
Data security is paramount in UnionPortal. The platform employs robust encryption protocols and secure data storage practices to safeguard all sensitive information from unauthorized access. Regular security audits and updates ensure that the portal remains resilient against potential threats.
6. Access Control Lists (ACL):
UnionPortal implements granular Access Control Lists, allowing the union to define different levels of access for various member groups. This ensures that specific resources, documents, or functionalities are accessible only to designated individuals or committees.
7. Resource Library and Collaboration Tools:
UnionPortal features a comprehensive resource library, housing documents, guides, and reports relevant to union members. Additionally, collaboration tools such as discussion forums, document sharing, and event calendars foster engagement and collective decision-making.
8. User-Friendly Interface:
The platform boasts a user-friendly interface, making navigation and resource discovery seamless for all members. The intuitive design ensures that even technologically less-experienced users can effortlessly access the information they need.
UnionPortal stands as a secure, members-only data portal designed to enhance the union member experience. With direct integration into Union365, compatibility with popular systems like WordPress and Nation Builder, and API-driven customization options, UnionPortal offers a flexible and user-centric platform. The platform's focus on data security, access control, and collaboration tools empowers union members to access essential resources and engage in collective activities with confidence. UnionPortal serves as a powerful tool for strengthening union communication, collaboration, and solidarity in a digital era while preserving the privacy and security of member data.